If you are shopping for new textiles for your bathroom, you may be a little confused by some of the options. There are lots of different choices out there especially when it comes to bath towels and sheets. You may want to learn the difference between the two before you start purchasing.
What is a Bath Towel?
A bath towel is a large, absorbent towel that will completely cover your body, drying you off after a shower or bath. Bath towels are designed to wrap completely around your body easily so you can stay warm, covered and dry. Bath towels come in all different sizes depending on the brand.
What is a Bath Sheet?
Just like a bath towel, a bath sheet is a super large towel that will help you dry off after a shower. Bath sheets tend to be a standard size and larger than bath towels. A bath sheet is just as absorbent as a bath towel but is good for those who are looking for something nice and big.
Bath Towels Vs Bath Sheets
So, what is the real difference between a bath towel and a bath sheet? The main difference is the size. Bath towels are smaller than bath sheets. A smaller size can have its benefits but some may prefer the larger sheet. Here is a quick look at the differences between bath towels and bath sheets. Hopefully, this will help you choose which is best for you!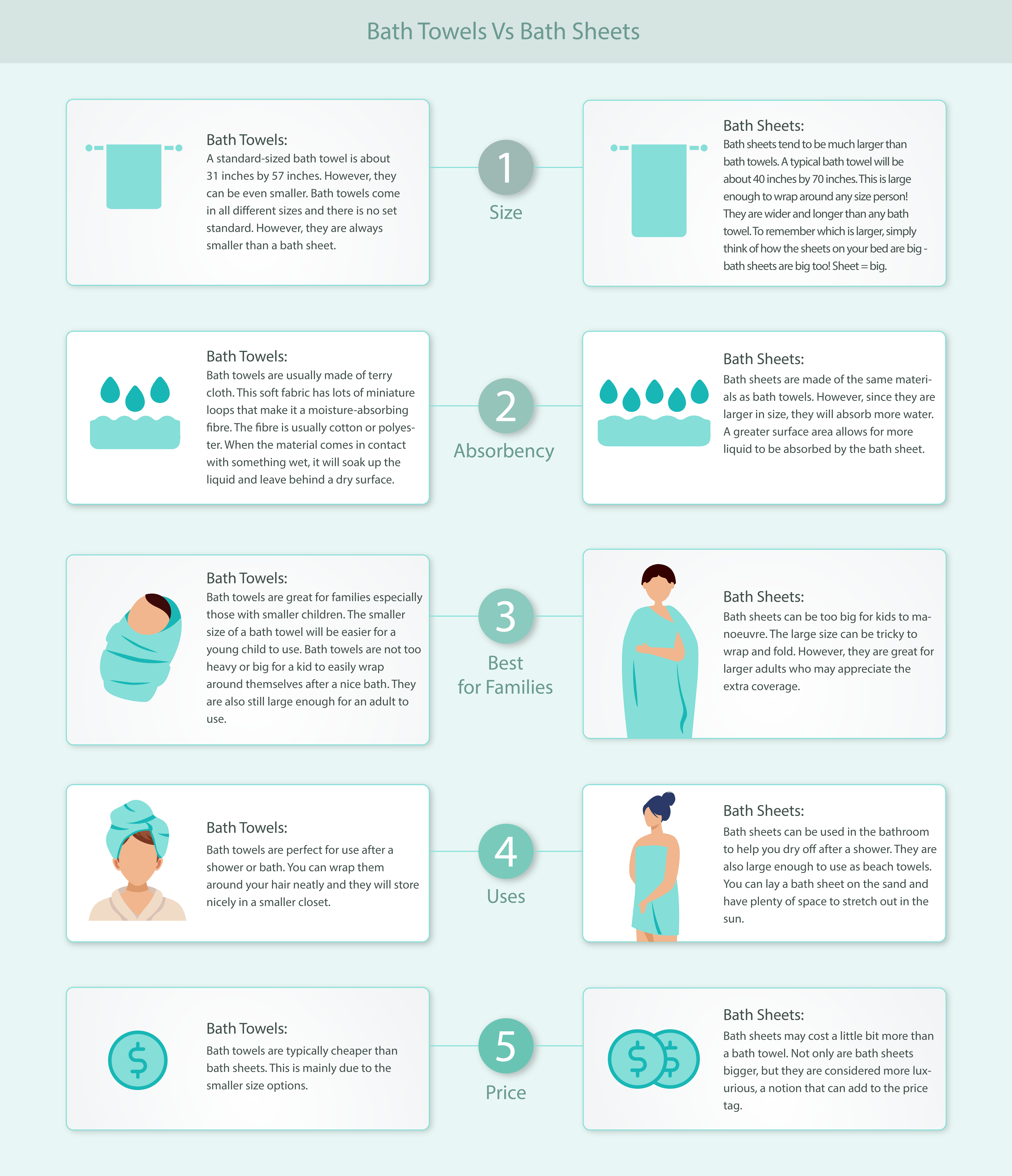 Bath towels and bath sheets both have their own pros and cons. Consider all of these factors when you choose between purchasing bath towels or bath sheets. You will be making a well-educated purchase now!