There is no better feeling than crawling under a clean, cosy duvet at night. It just feels so good! However, a duvet can be intimidating to clean. They are so big and bulky and often have specific washing needs. This guide will tell you exactly how to wash your duvet, making it easy to get that nice, fresh feeling you crave when you get into bed.
Remove the Duvet Cover
Before you think about washing your duvet, remove your duvet cover. Most duvets are kept in a decorative cover that can easily be unzipped, unbuttoned or simply pulled off. Duvet covers are often machine washable and, once the duvet is out, the covers are quite small. Check the tag on your cover and see how to wash it.
We also recommend washing your duvet cover as often as you wash your sheets and pillowcases. The cover of the duvet is the part that touches you the most and has the most contact with potentially dirty objects. It's a good thing they are easy to wash!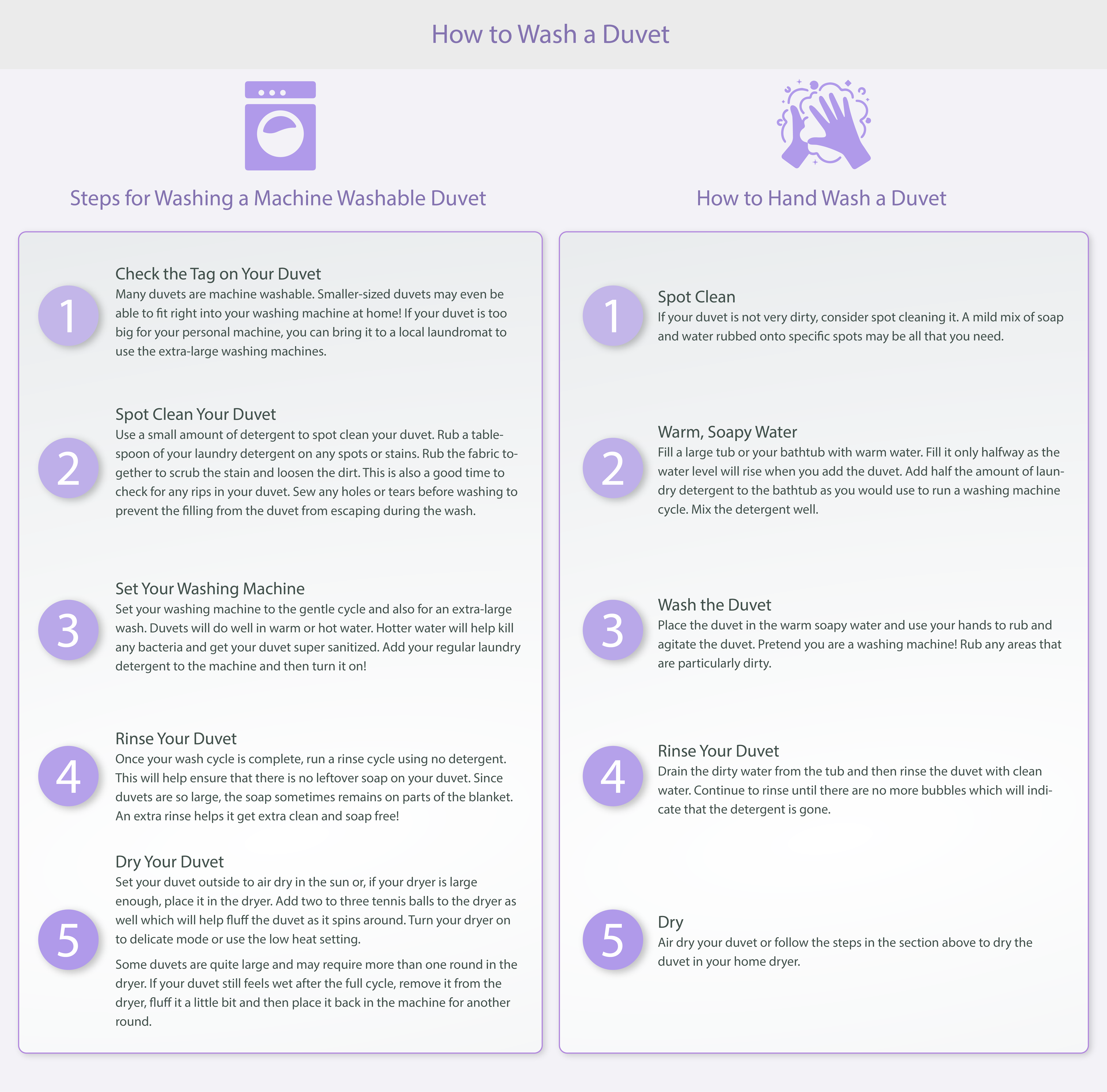 Tip: Always be sure to read the tag on your duvet. Some duvets that are made of down or feathers may need to be dry-cleaned. If this is the case, simply drop your duvet off at your local dry cleaner! Easy enough.
Try to wash your duvet at least annually. Wash your duvet cover more regularly to keep your bedding clean and the duvet inside protected. Try washing your duvet more often to help keep allergies at bay. Dust, dirt and sweat can build up in your duvet over time but with these washing tips, you can fight all of them!