Experts advise that you replace your bath towels every two years. If you choose to take this advice, you will always have clean, sanitary, rip-free bath towels. However, what should you do with all those old towels? There are plenty of ways to use old bath towels, using them in new, creative ways.
We discovered that there are plenty of ways to reuse bath towels and found our favourite 12 ways to repurpose your old towels. They will not go to waste!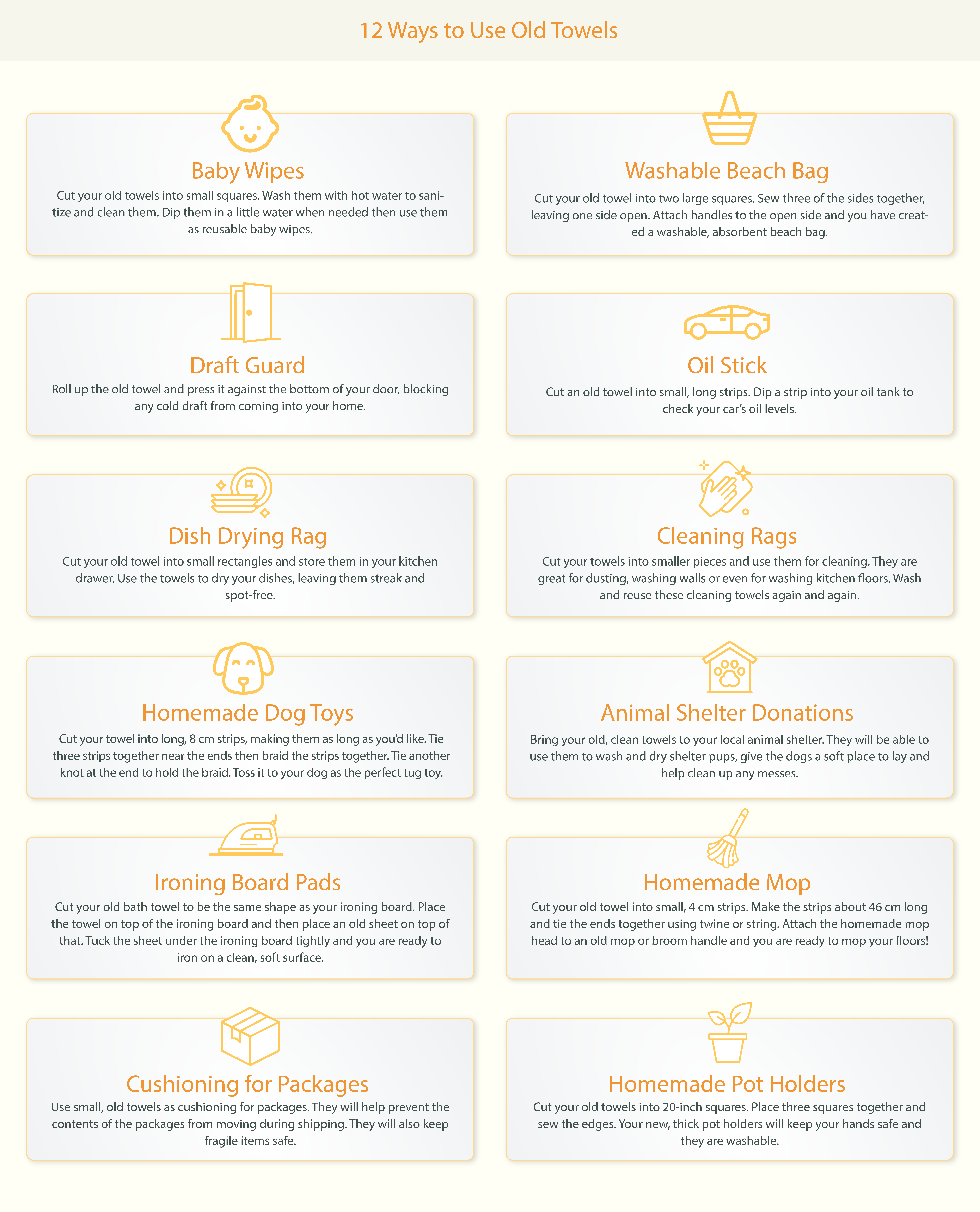 There are so many great ways to use old towels so go ahead and buy those new ones you have been thinking about. The old towels will still be quite useful in a whole new way. Let us know your favourite way to reuse your old towels!